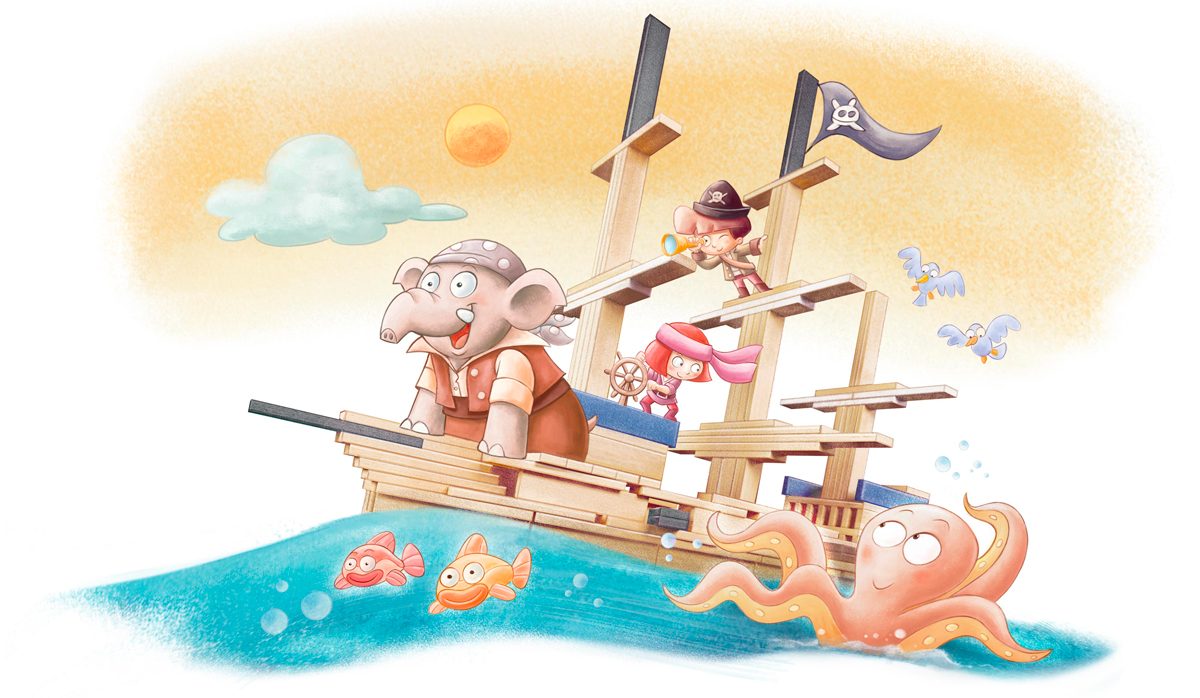 The crew of the Ferifè Galeone is ready to set sail to the Seven Seas. Pirates, storms, sea monsters. Nothing can scare them off.
– Land! – Fe screams from high above.
The three explorers have no doubt, this must be the Mistery Island of the Crown Jewels.
– Hoist the sails! A treasure is waiting for us!
---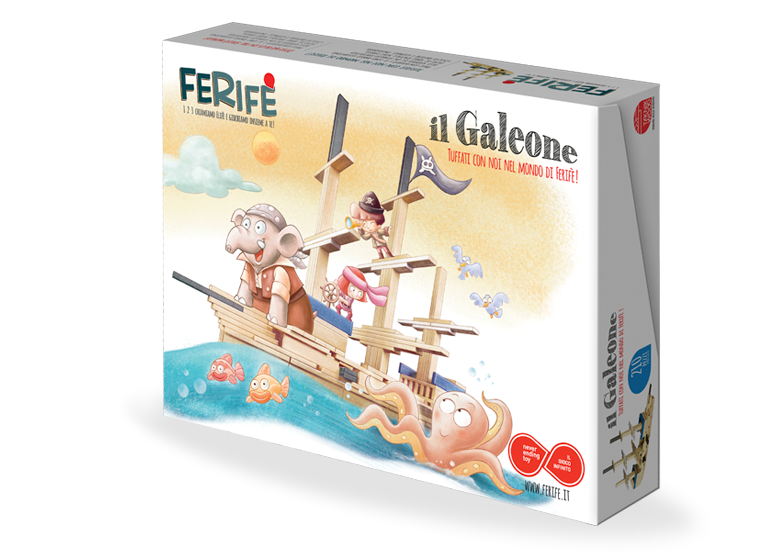 ---